Client required a 10Gbe switch for fast networking between NAS and servers. However it was going to be used in a SOHO environment where noise levels were an issue.
The standard fans in the XS716T are loud! At idle they only run at 20% so are acceptable but when you start adding load the fans increase.
The solution was to replace the stock fans with two 'Noctua NF-A4x20 PWM' fans that are a direct replacement. Link: https://amzn.to/3pxZ1a2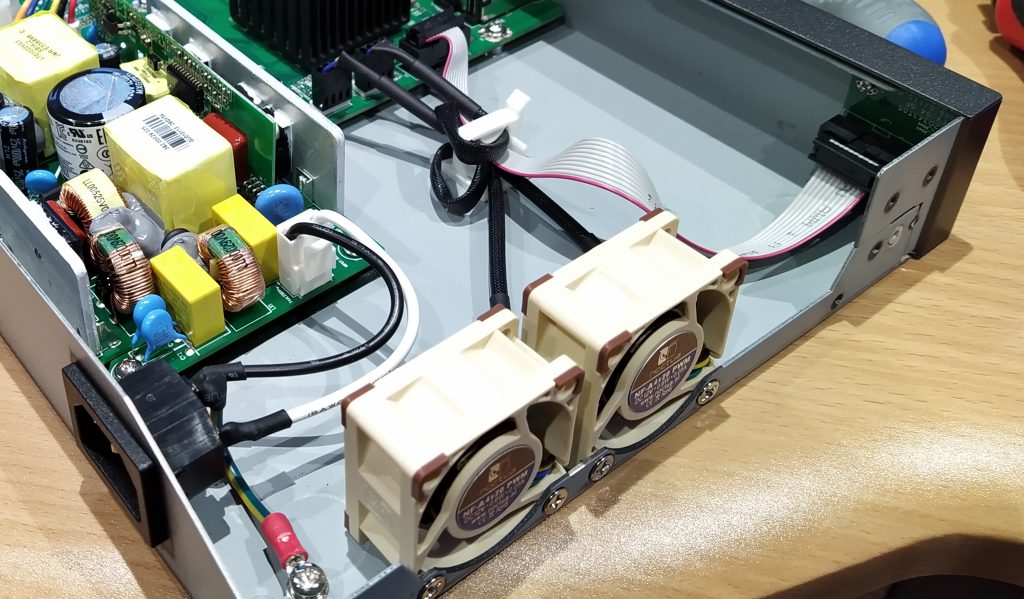 While these fans fitted and at first all seemed well. Noise levels were inaudible and switch temperatures were late 30s (centigrade). However this changed when it was mounted in a rack and had 10 of the 16 ports populated with mainly 10Gbe devices.
The temperature peaked at 71c. While the switch can handle that temperature we thought it best to see if we could improve it but adding a couple of extra fans.
Space was a issue but we managed to mount two more 'Noctua NF-A4x20 PWM' near the PCB. Unfortunately this is the only place internally we could get them to fit.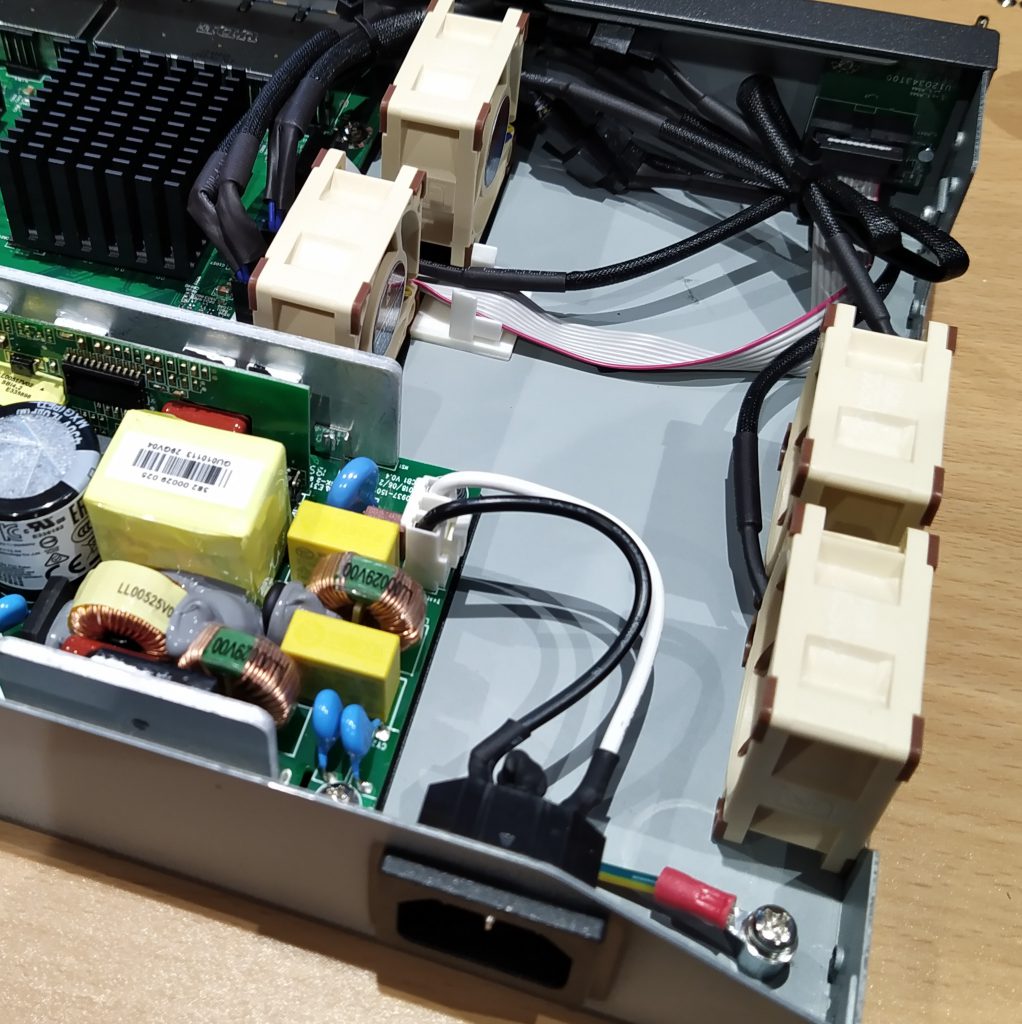 Wiring was a bit of a issue as there was a lot to squeeze in with two Y cables as well however it all fitted ok.
With the extra two fans the temperatures now hold at around 60c even with load and in a warm room. Noise levels are also perfectly acceptable.